Kickstart Your Child's Journey With Kids Martial Arts Classes!
Every parent wants to set their child up for lasting success, and our Kids Martial Arts Classes are the ultimate resource for helping your child grow!
At Sterner's Tae Kwon Do Academy, our focus is on building life skills. Through Tae Kwon Do, we teach our students to develop unwavering confidence, discipline, and a sense of respect for their teachers and community. They'll also build athleticism, flexibility, and establish lifelong habits of physical fitness! Join us for your first class and see for yourself how we've helped kids from across Ashburn and Herndon develop the strength and confidence they need to knock out any challenge life has to offer!
Just fill out the short form on your screen to learn more!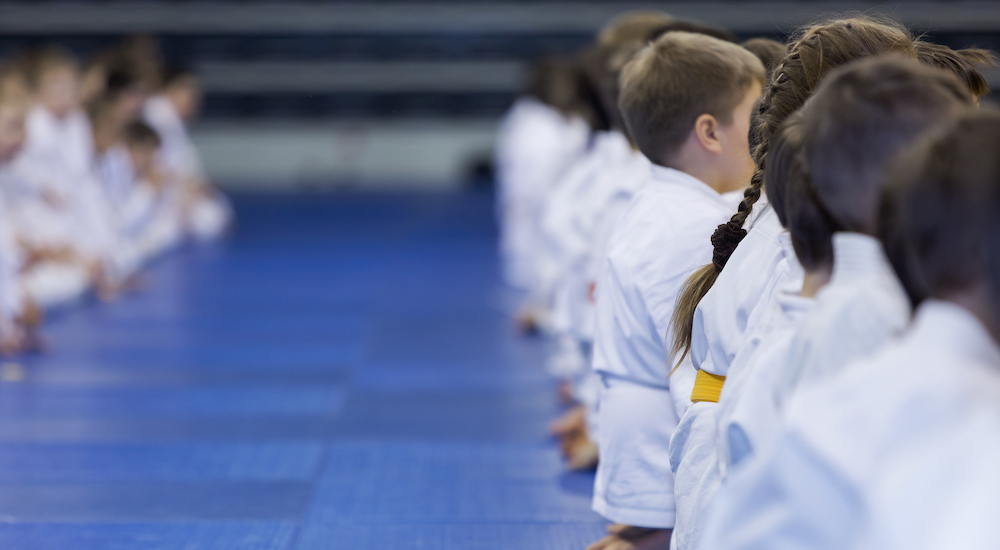 Our Kids Martial Arts Classes Create A Strong Foundation
Each step of your child's martial arts journey will help prepare them for life's many challenges. Tae Kwon Do isn't just about punching and kicking -- it's about developing important, transferable life skills that will give your child the tools they need to succeed, no matter the path they choose.
As your child strives to earn their black belt, they learn about smart goal-setting and developing a strong work ethic. When they practice with new friends and train under their new mentors at Sterner's Tae Kwon Do Academy, they learn teamwork and leadership skills. Each time they practice a new technique, they gain discipline and focus. Our Kids Martial Arts Classes have helped children across Ashburn and Herndon create a solid bedrock for success, and we can help your child, too!
Join us for Martial Arts Classes that will:
Help develop confidence & discipline
Teach sharper focus in school
Foster teamwork & leadership skills
Offer positive role models
Plus Kids Martial Arts Classes Are Fun & Active!
Each of our Kids Martial Arts Classes emphasize fun activities that teach important life skills. Your child will have the opportunity to connect with new friends from around the Ashburn and Herndon communities as they play games and work to improve their Tae Kwon Do moves! Our students at Sterner's Tae Kwon Do Academy love coming to class, engaging with our community, and mastering fun new techniques.
They're introduced to lasting habits of physical fitness, learn motor skills and body control, and improve their strength and flexibility. Starting as early as two years old, you can jumpstart your child's physical development by introducing them to Tae Kwon Do via our Dragons Program (Herndon) or our Jungle Program (Ashburn)!
Get started with Virginia's favorite martial arts program and take on:
Improved strength & agility
Heightened coordination & body control
Practical self-defense skills
Lifelong habits of health & wellness
Join Us For Ashburn & Herndon's Favorite Kids Martial Arts Classes Today!
Our world-class instructors at Sterner's Tae Kwon Do Academy will help your child hit developmental benchmarks, connect with their community, and discover the power of confidence! No matter whether you're coming to us from Herndon, Reston, Ashburn, or beyond, we invite you to give our Kids Martial Arts Classes a try and see for yourself the positive impact that martial arts can have on your child's life.
Just fill out the short form on your screen to get started!